Planet Protectors was collaboratively created with Acadia University in 2013/2014.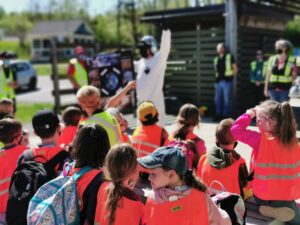 Planet Protectors is a community waste management and environmental education program for children which has resulted from a partnership between Valley Waste Resource Management (VWRM) and the Acadia University Department of Community Development. Some of our materials are available below.
Planet Protectors Pre Trip Sorting Slide Show
Planet Protectors Teacher Manual Sept 2021
Planet Protectors Teacher Feedback Form
If you are interested in meeting Captain Vortex and the Planet Protectors, contact our Education Department for more information at education@vwrm.com or call 902 679 1325.